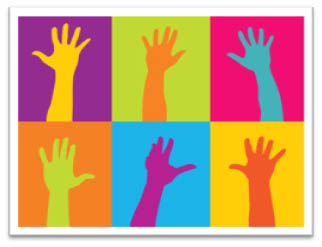 Students from the undergraduate and master's programmes at FCUL have the possibility to sign up for a volunteer programme that aims to match the learning and study conditions for classmates with Special Educational Needs.
This programme, known as the VOLUNTEER PROGRAMME AT FCUL (PVF) corresponds to a discipline in the field of Cultural, Social and Ethical Training, as foreseen in the restructuring that resulted from the Bologna Treaty. Therefore, volunteer students can obtain up to 3 ECTS for their participation.
PVF was developed in accordance with National Law that regulates this activity and takes into consideration the guidelines expressed by the National Committee on Volunteering. A regulation was also created and approved at an enlarged meeting of the Board of Directors that lays down the implementation and operation of PVF.
The aims of PVF
Stimulate training and education of University Students in values such as solidarity and tolerance;
Promote integration and equal opportunities for students with special needs.
Examples of activities to develop at PVF
Collaborate in the field of special materials production, namely: digitisation and correction of support documents; recording of class notes and small texts; prepare texts for Braille printing; written reproduction of recorded lessons; search online and download scientific content.
Guided study;
Individual support to students with mobility impairment in activities inherent to their academic life.
Start and duration
PVF begins on the first day of classes of each academic year and finishes on the last day established in the school calendar for the end of the academic year. There is a break for Christmas, Carnival and Easter holidays. Volunteer participation will have a minimum durability of two hours per week and a maximum of 15 hours per week.
Location
The work will be carried out mainly at the faculty's premises.
Applications
Apply online by filling out the form that can be sent to gapsi@ciencias.ulisboa.pt. You may also submit your application in paper at GAPsi (Room 4.1.25) during office hours.