The Faculty of Sciences actively participates, through the University of Lisbon, in the initiative Unite! - University Network for Innovation, Technology and Engineering, an Alliance of European Universities (nine for the time being) with the aim of continuing the creation of a European Higher Education Space, which, through a new generation of Europeans, committed to transnational, transdisciplinary and multilingual cooperation, will be able to address major societal challenges, thus contributing to affirming Europe's leadership as a knowledge space.
Programs and activities for our students
Unite!'s programmes and activities are open to all students of the Faculty of Sciences, allowing them to have access to a range of opportunities in the alliance's digital platform Metacampus.

Research and Innovation Services
A joint network of Integrated Research and Innovation Services, through which common lines will be established for the future development of the alliance in the field of research and towards future support for the application to EU funding.
Through the regular interaction of the Grants Offices, Technology Transfer Offices, HR and Open Science Offices of each partner university, a set of services have been identified to promote international collaboration opportunities. This constitutes the first seed of institutional transformation in the management of the alliance as it will also include the training of professional profiles to promote Unite! services and the design of R&I services.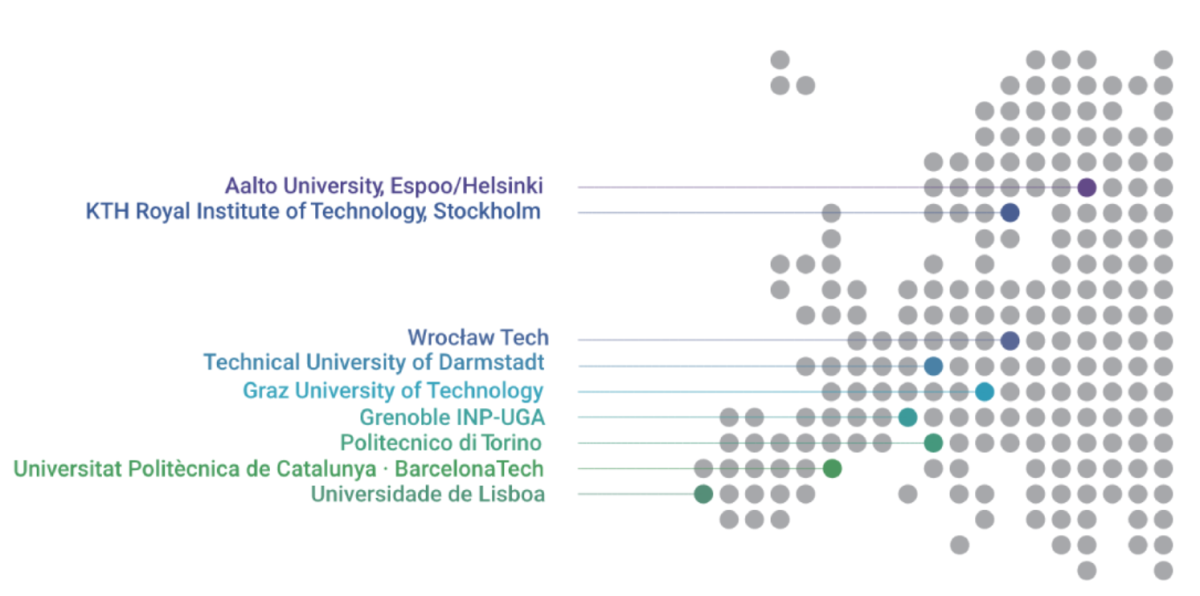 Other initiatives

The Unite! Seed Fund aims to achieve the maximum potential of Unite! It is envisioned to provide financial support to innovate, co-creative and collaborative ideas from teachers, researchers and students across the Unite! alliance. The Seed Fund intends to support exploration and development of attractive and diverse activities and projects, to help secure either additional funds for a project or to carry out joint, ambitious and innovative ideas within the alliance.
Contact points
About Unite!
One of the 17 European University Building Pilot Projects funded by the European Commission for the triennium 2019-21
Aims to motivate a new generation of European students through a comprehensive education, extending to a broad spectrum of disciplines such as arts, design, business, humanities and social sciences, in addition to the common core in science and engineering, which was at the basis of its creation
Plans to create a network of European universities, which will enable its students to obtain a degree combining studies in several EU countries - to this end, it will develop a holistic approach to mobility (virtual and physical) with flexible study paths, joint curricula and integrated mobility for students of all levels
Will create a joint physical and virtual campus for the development of trans-European educational pathways, based on innovative inter-university teams and sharing their teaching, research and innovation resources
Will pioneer new concepts of education through innovative pedagogies as well as by promoting joint doctoral studies involving teaching, research, innovation and entrepreneurship.
Vision
Unite! is a strategic, dynamic and inclusive European University Alliance in the fields of innovation, technology and engineering, based on shared values, a common vision and mutual trust.
Key activities
Mobility for all students, extending to new short-term programmes, summer schools and joint programmes
Mobility for all employees, including thematic weeks and a pilot teaching community that will test innovative teaching processes
Virtual campus, including a digital platform for mobility, virtual spaces and online tools
Teaching and Learning Academy, to help teachers and students develop models for flexible study paths and innovative education
Trans-regional network for innovation and entrepreneurship, including sharing of local and regional education, support services for future entrepreneurs and contributing to the development of regional development strategies.
Unite! online
Website | Unite! ULisboa | uShare | Metacampus | Twitter | YouTube | Linkedin | Instagram