Psychological and Educational Support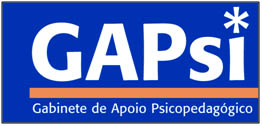 GAPSi - the Psychological and Educational Support Office - was officially created in October 1997 by the Board. Its opening session was on 13 October 1997.
The main function of this office is to offer psychological and learning and/or therapeutical support to all those who feel the need for specialised support. Its overall goals are the promotion of psychological well-being and academic fulfillment. This office is also open to intervene in issues that fall outside the clinical sphere and, whenever possible, will try to meet such requests.
Our services operate according to the ethical and professional rules of psychology, namely in what regards confidentiality.
GAPsi is made up of a team of three psychologists and is open to students, and academic and non-academic staff.
GAPsi
Building C4, Room 4.1.25
Faculty of Sciences of the University of Lisbon
Campo Grande
1749-016 Lisboa
Tel. (+351) 217 500 435
gapsi@ciencias.ulisboa.pt
The Team
Psychological and Educational Support Office
Cláudio Pina Fernandes

Coordinator

Psychology Appointments

Development of soft skills and students with Special Educational Needs

Andreia Santos

Psychology Appointments

Student welcome programmes

Inês Santos

Psychology Appointments

GAPsi webpage
Suggestions
This is your website. Send us your suggestions and feedback - they'll help us improve it.
And tell us: are there any other issues you would like us to write about in our self-help texts?
Please e-mail your ideas to: gapsi@ciencias.ulisboa.pt