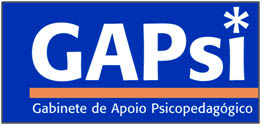 GAPSi - the Psychological and Educational Support Office - was officially created in October 1997 by the Board and its main function is to offer psychological and learning and/or therapeutical support to all those who feel the need for specialised support. Its overall goals are the promotion of psychological well-being and academic fulfillment.
The office provide a set of services such as:
Clinical Psychology
Vocational Orientation
Training Courses (i.g., lectures, workshops, support programme to PhD students)
Support to the students with Special Educational Needs
Organization of programs of reception and adaptation to Science Faculty.
Course units related to soft skills development
Self-help texts
Our services operate according to the ethical and professional rules of psychology, namely in what regards confidentiality.
GAPsi is made up of a team of three psychologists and is open to students, academic staff and non-academic staff.
Team
Cláudio Pina Fernandes

Coordinator

Psychology Appointments

Development of soft skills and students with Special Educational Needs

Andreia Santos

Psychology Appointments

Student welcome programmes

Madalena Pintão

Psychology Appointments

Development of soft skills

Sofia Rosa

Psychology Appointments

Service Support
GAPsi
Building C4, Room 4.1.25
Faculty of Sciences of the University of Lisbon
Campo Grande
1749-016 Lisboa
Tel. (+351) 217 500 435
gapsi@ciencias.ulisboa.pt
https://ciencias.ulisboa.pt/en/psychological-and-educational-support-office