On this page:

The Solar Campus is a testing ground for characterisation, testing and experimentation of solar energy systems under real conditions. To learn more about its history, projectos and activities, see this summary.
A small open space until 2009, Solar Campus is home to a diverse set of technological prototypes, developed by companies, researchers and science students. It is also a laboratory to support the chairs os Energy and Environment Engineering and the school's business card, the first thing you see when visiting Sciences.
It includes a set of instruments for characterization of solar radiation and weather conditions on campus. The generated data is public (requests to solar@ciencias.ulisboa.pt).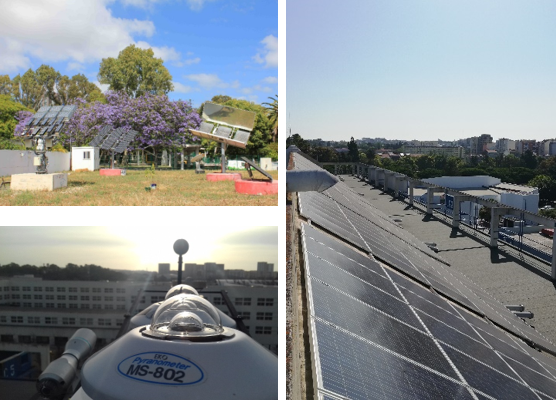 The Solar Campus of the da Faculty of Sciences is always open to visitors, rain or shine!
Plan your visit!
Come and discover the academic environment of our college and carry out various activities on solar energy:
• Visit to the FCUL solar campus;
• Visit to the largest urban photovoltaic plant in the country - our roofs;
• Solar cart workshops with the group Energy in the Schools;
• Visit to the Energy Materials Laboratory.
Choose the activities you would like to do and plan your visit with us.
Coordinator: Miguel C. Brito.
Membres of the project: Dmitri Boutov, students MSc e PhD in Solar Energy.
For further information, contact sustentabilidade@ciencias.ulisboa.pt.