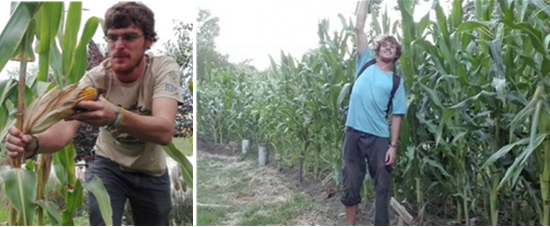 In October 2009 group of science students, created the Horta FCUL project. Later, in collaboration with the cE3c Research Center, this group of students also created the Permalab Project, which concentrates its activity on a space on campus dedicated to permaculture practices, a social activity in which the Ciências ULisboa community is invited to promote agricultural practices thought out and conceived in a systemic way based on ecological principles, in order to promote a sustainable future. PermaLab is thus an ecosystem open to innovation, focused on its users, integrating research and innovation processes proposed by permaculture in a transdisciplinary and transformative research-action environment, with public-private partnerships. As permaculture is a science-based planning system that mimics ecological patterns and relationships, PermaLab aims to assess and create scientific evidence of nature-based solutions, contributing to the regeneration of the university campus and mobilizing the Ciências ULisboa community.
The demonstration and innovation potential of this initiative, and it's technical-scientific follow-up, are clearly stated through the recent publication of a study led by a PhD student of Ciências ULisboa, which aimed to cultivate a commercial hybrid variety and an open pollination variety of corn, exclusively based on municipal waste compost and green waste as sources of nutrients and, subsequently, to measure the yield and mineral nutrition as a contribution to sustainable urban agriculture.
More information available at the Horta FCUL's Webpage and Facebook.