A nomeação foi concedida durante o Advanced Materials World Congress, em outubro passado, na Suécia
IAAM
Carlos Nieto de Castro, professor catedrático jubilado do Departamento de Química e Bioquímica e investigador no Centro de Química Estrutural (CQE), foi eleito Fellow da International Association for Advanced Materials (IAAM), como reconhecimento pela sua contribuição na área da Termofísica de fluidos e materiais com aplicações energéticas. É o segundo investigador português a obter esta distinção.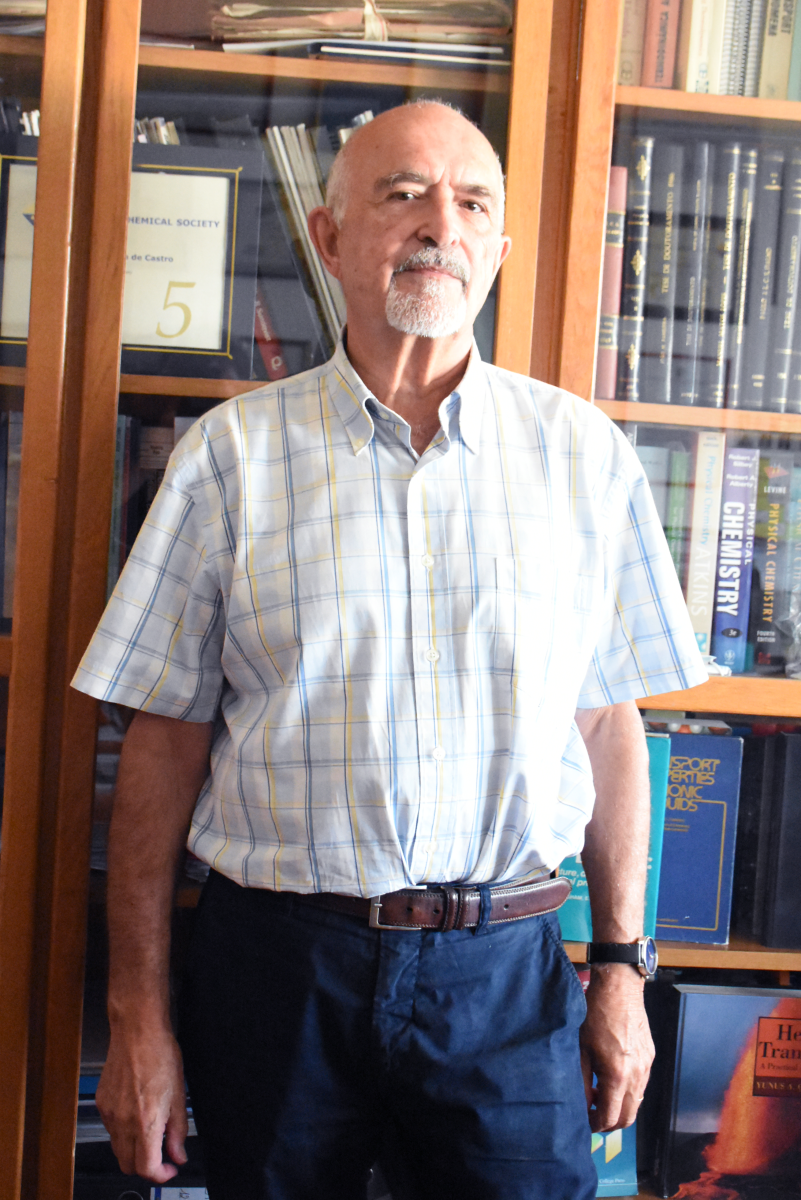 Carlos Nieto de Castro é licenciado em Engenharia Químico-Industrial e doutorado em Ciências de Engenharia - Termodinâmica Química, pelo Instituto Superior Técnico. É atualmente coordenador do Grupo de Termofísica Molecular e Engenharia de Fluidos do CQE. Com mais de 45 anos de investigação e cerca de 400 publicações científicas foi, segundo o Stanford University Ranking, em 2020, 2021 e 2022, um dos 2% dos cientistas mais citados a nível mundial, na área da Engenharia Química.
A distinção, que pretende galardoar cientistas que contribuíram significativamente para o mundo da Ciência, Engenharia e Tecnologia de Materiais Avançados, foi atribuída no dia 27 de junho de 2022, após a apresentação da lição "Thermophysical Properties of Fluids and Materials for Energy Applications. From Macro to Nano World", uma retrospetiva da carreira do investigador. A nomeação foi concedida presencialmente por ocasião do Advanced Materials World Congress, em outubro do ano passado, em Estocolmo, na Suécia.
A IAMM é uma organização internacional de investigação científica sem fins lucrativos, ativa no mundo dos materiais avançados, agora a comemorar o seu 10° aniversário. A sua missão é facilitar a existência de uma comunidade altamente interativa de investigadores em materiais avançados e estimular parcerias que possam traduzir-se no rápido desenvolvimento do mundo científico e tecnológico. Tendo como lema "O avanço dos materiais para uma excelência global", a IAAM esforça-se por utilizar o setor de materiais avançados para encontrar soluções alternativas para as questões prementes do mundo atual.
O assunto teve destaque no número 167 do Boletim da Sociedade Portuguesa de Química.
GJ Ciências ULisboa com SPQ
info.ciencias@ciencias.ulisboa.pt