Sala 8.2.19, FCUL, Lisboa

Global History is at the core of some the most recent and stimulating historiographical discussions. Such attention is obviously linked to the main challenges of our society, divided between globalization and fluidity on the one hand, and the resurgence of nationalisms and old barriers on the other. Due to its scope, methods, and approaches, Global History allows one to think History beyond national, often artificial boundaries, as well as to decenter Europe as far as the historical analysis is concerned. Yet there are limitations and weaknesses worth debating.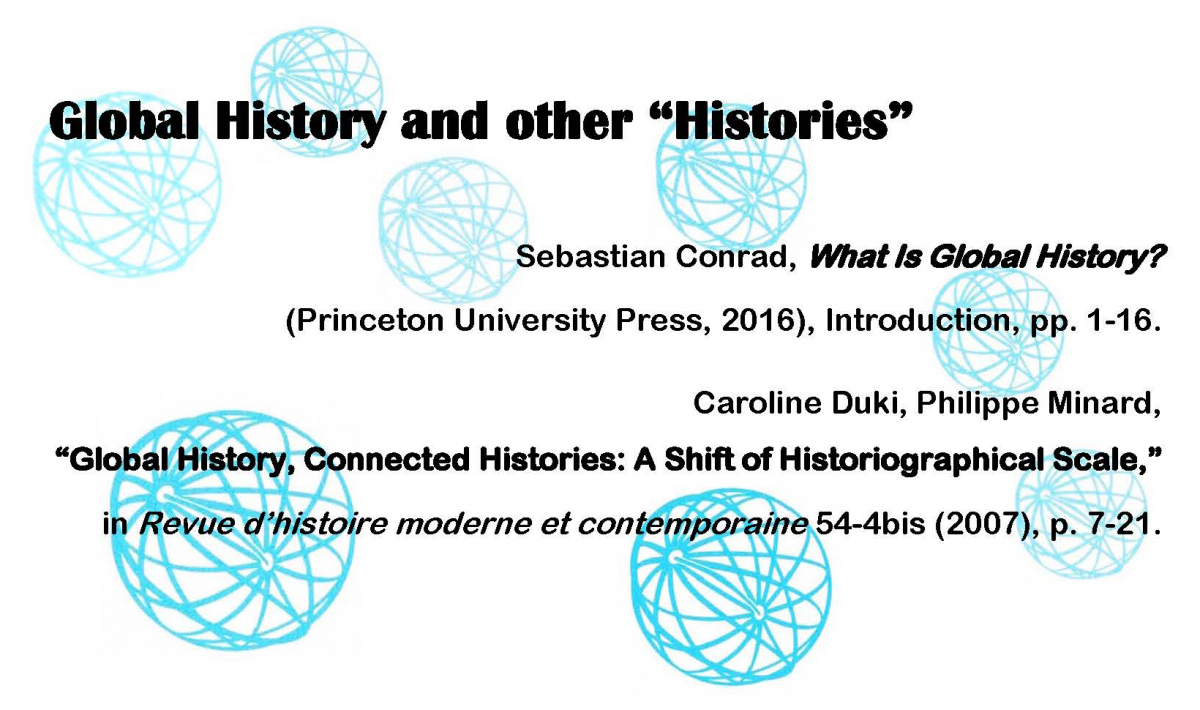 The reading group on global history is coordinated by Jorge Flores and organized by the Centro Interuniversitário de História das Ciências e da Tecnologia (CIUHCT) and the Departamento de História e Filosofia das Ciências (DHFC), Faculdade de Ciências, Universidade de Lisboa (FCUL). It aims at contributing to this conversation by inviting reflection on these and other related topics such as: global history and other "histories"; the early modern and the global; global history and globalization; the micro and the global; global lives; global history of science; empires, trade, and global history. The early modern era has been at the forefront of the major historiographical developments in the field and will therefore receive particular attention.
The group will meet in the Spring semester of 2019-2020 every other week on Wednesdays, from 11:00 to 12:30, Faculdade de Ciências, Universidade de Lisboa. It will be open to non-members of the Faculty of Sciences and the University of Lisbon community, albeit limited to a maximum of 20 participants. The readings will be mostly in English; please contact Jorge Flores (jmflores@ciencias.ulisboa.pt) for the respective copies.
11h00-13h00
CIUHCT - Centro Interuniversitário de História das Ciências e da Tecnologia / Departamento de História e Filosofia das Ciências