What is the Project Ciências em Harmonia?
In the academic year 2023/24 Ciências ULisboa presents the Project "Ciências em Harmonia" (C-H) to promote
the well-being of all its students
individual and social skills of each of them.
Why "C-H"? Because when you live in harmony:
you learn better,
you believe in yourself more,
you relate to others in a much better way.
C-H provides you with several and regular opportunities to meet and share experiences with others like you and also with all others, similar or different from you.
C-H proposes to you a wide number of diversified activities and welcomes all and each of your cultural sensitivities and personal points of view.
C-H includes two free weekly events along the academic year:
late Monday afternoons - more formative or informative in nature
Wednesday at lunchtime - aiming to provide a relaxed or entertaining break.
C-H aims to promote
healthy living
full participation in academic life
the development of meaningful ties
a more active citizenship
in and out of Ciências.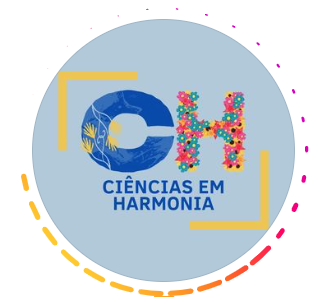 Schedule 1st semester 2023/24
Schedule 1st semester 2023/24
Month
Date
Time
September
António Raminhos abre o Ciências em Harmonia

Wednesday

27/09/2023

13h00-13h30

October

Ser Caloiro em Ciências, com alunos de 2.º ano (a confirmar)

Monday

02/10/2023

17h00-18h30

Yoga com Filipa Teigas

Wednesday

04/10/2023

13h00-13h30

Sessão de cinema

Monday

09/10/2023

>17h00 (a anunciar)

Dança (Zumba) com Mafalda Prates

Wednesday

11/10/2023

13h00-13h30

Palestra "Game On: Vantagens e desafios da prática dos videojogos no ensino superior", por João Faria, coordenador do Núcleo de Intervenção Online do PIN

Monday

16/10/2023

17h00-18h30

Meditação com Luís Carmo

Wednesday

18/10/2023

13h00-13h30

À procura do Tempo: uma conversa sobre como geri-lo, por Afonso Pereira e Sofia Knittel, GAPsi

Monday

23/10/2023

17h30-19h00

Atividade variável: a anunciar

Wednesday

25/10/2023

13h00-13h30

Palestra sobre o contributo da alimentação no nosso bem estar, por Rute Borrego, Escola Superior de Tecnologia da Saúde de Lisboa

Monday

30/10/2023

17h30-19h00

November

Palestra/Conversa sobre sexualidade com Marta Crawford, MUSEX

Monday

06/11/2023

17h30-19h00

Yoga com Filipa Teigas

Wednesday

08/11/2023

13h00-13h30

Há gastar e gastar, mas há gerir e poupar por João Telhada e Raquel Fonseca, DEIO

Monday

13/11/2023

17h30-19h00

Dança (Zumba) com Mafalda Prates

Wednesday

15/11/2023

13h00-13h30

Atividade: Procrastinação: como quebrar O Ciclo da Culpa, por Afonso Pereira, GAPsi

Monday

20/11/2023

17h30-19h00

Meditação com Luís Carmo

Wednesday

22/11/2023

13h00-13h30

Autodescoberta e Coming out - Atividade coordenada com o Out Ciências

Monday

27/11/2023

17h30-19h00

1.º minicampeonato de sueca

Wednesday

29/11/2023

13h00-13h30

December

Conversa sobre Ansiedade, por Sofia Knittel, GAPsi

Monday

04/12/2023

17h30-19h00

Yoga com Filipa Teigas

Wednesday

06/12/2023

13h00-13h30

Concerto de Natal (A confirmar)

Monday

11/12/2023

>17h00 (a anunciar)

Almoço partilhado, Natal Solidário

Wednesday

13/12/2023

12h30-14h00

January/February - examinations period

Yoga com Filipa Teigas

Wednesday

10/01/2024

13h00-13h30

Dança (Zumba) com Mafalda Prates

Wednesday

17/01/2024

13h00-13h30

Meditação com Luís Carmo

Wednesday

24/01/2024

13h00-13h30

Especial: Relaxamento

Wednesday

31/01/2024

13h00-13h30

Atividade variável: a anunciar

Wednesday

07/02/2024

13h00-13h30
Monday: amphitheatre 6.2.36 or garden area/gallery of C6 building
Wednesday: gallery or garden area of C6 building or boulevard between C6 and C5
The C-H team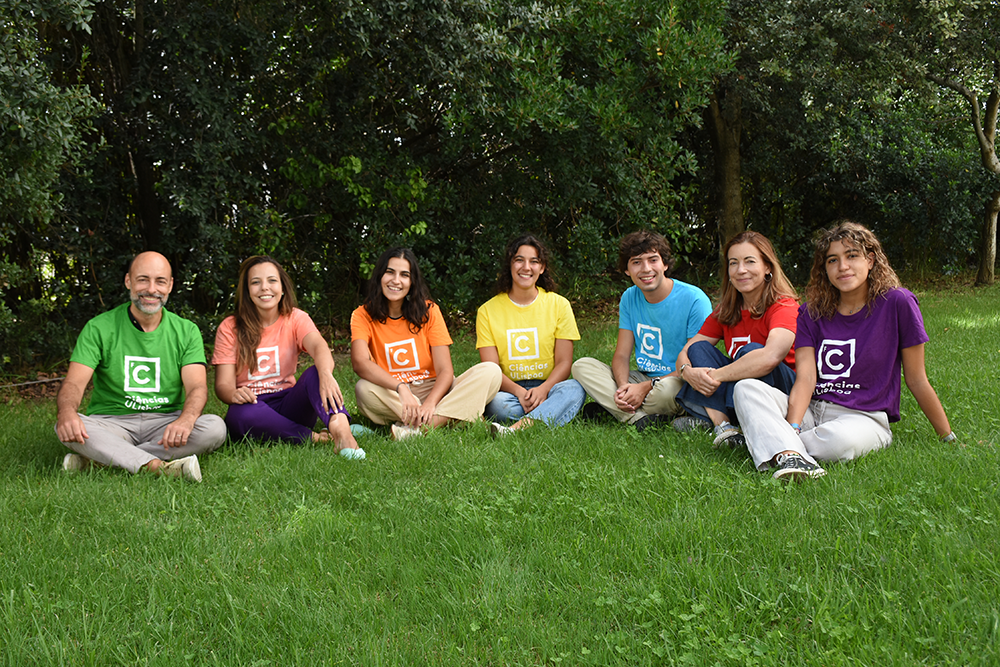 Afonso Simões, Degree in Biomedical Engineering and Biophysics
Ana Prata, Tec Labs
Catarina Costa, Degree in Biochemistry
Cláudio Pina Fernandes, GAPsi
Joana Barriga, Degree in Biochemistry
Madalena Pintão, GAPsi
Maria João Gouveia (coordinator), DM
Contact: charmonia@ciencias.ulisboa.pt