"Portugal in the Spotlight" ocorreu no Teatro Thalia, em Lisboa, no passado mês de fevereiro
COST Association
Raquel Conceição, chair da Ação MiMed-TD1301 e Pedro Almeida, um dos representantes nacionais da Ação COST FAST, participaram no "Portugal in the Spotlight". Os professores de Ciências deram a conhecer o sucesso das ações COST em que estão envolvidos, participando ainda no debate "Making the added value of networking tangible. The Portuguese perspective".
"O encontro foi extremamente interessante, pudemos falar não só da nossa investigação como de toda a investigação feita dentro das ações COST em que estamos envolvidos, assim como do impacto de ações COST na carreira dos investigadores", comenta Raquel Conceição, acrescentando que "tudo decorreu num ambiente muito sociável e houve oportunidade para integrar os investigadores em conversas com policy-makers".
Galeria de imagens no Facebook
"Portugal in the Spotlight" ocorreu no Teatro Thalia, em Lisboa, no passado mês de fevereiro. O objetivo do acontecimento foi dar a conhecer o impacto da COST na vida profissional dos investigadores portugueses, salientando a importância das colaborações internacionais, que possibilitam estadias de curta ou média duração para trabalhos laboratoriais e de campo em instituições de topo por parte de investigadores de países menos desenvolvidos na Europa.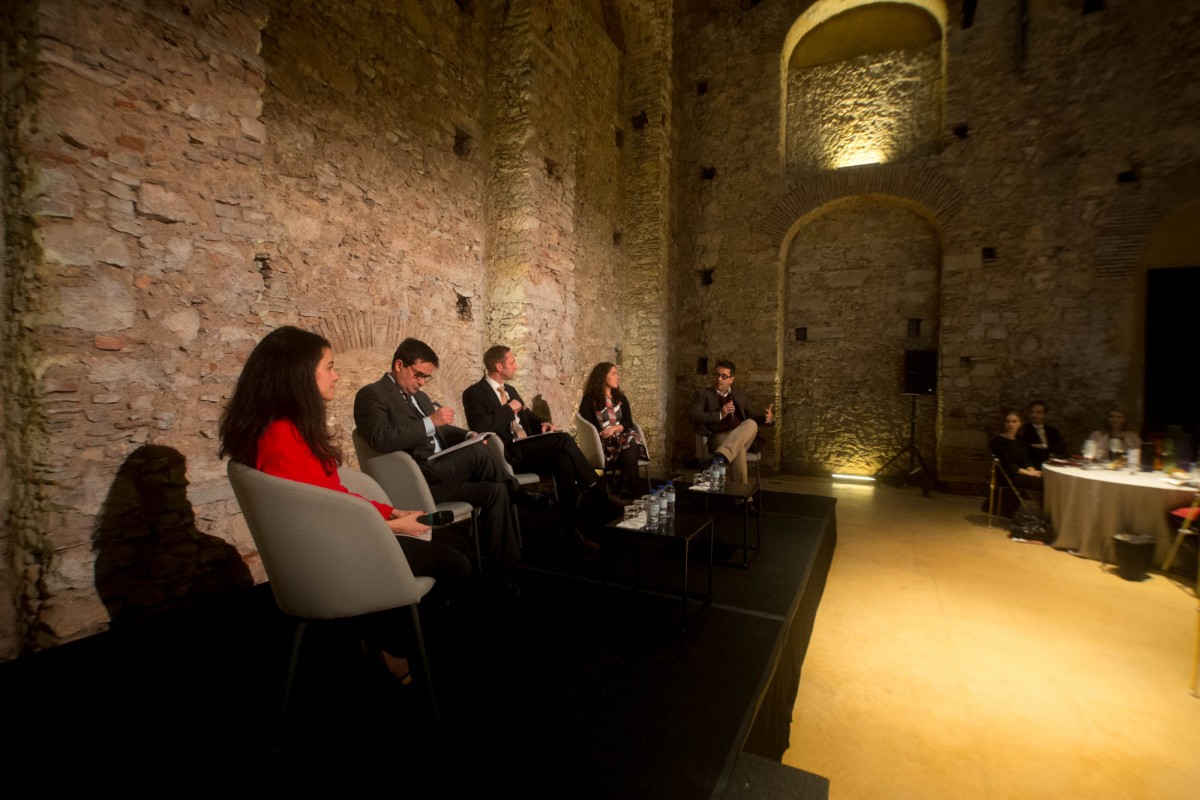 O acontecimento juntou na capital portuguesa participantes e líderes de ações COST portuguesas, stakeholders da área da ciência nacionais e internacionais, Paulo Ferrão, presidente da FCT, Manuel Heitor, ministro da Ciência, Tecnologia e Ensino Superior, Carlos Moedas, comissário da Comissão Europeia, Ángeles Rodríguez-Peña, presidente da COST, Ronald de Bruin, diretor da COST, entre outros oficiais da COST em Bruxelas.
Ana Subtil Simões, Área de Comunicação e Imagem de Ciências
info.ciencias@ciencias.ulisboa.pt