A ETAR de Faro Noroeste testou a utilização de soluções inovadoras, mais ecológicas, na remoção de compostos farmacêuticos destas águas
Águas do Algarve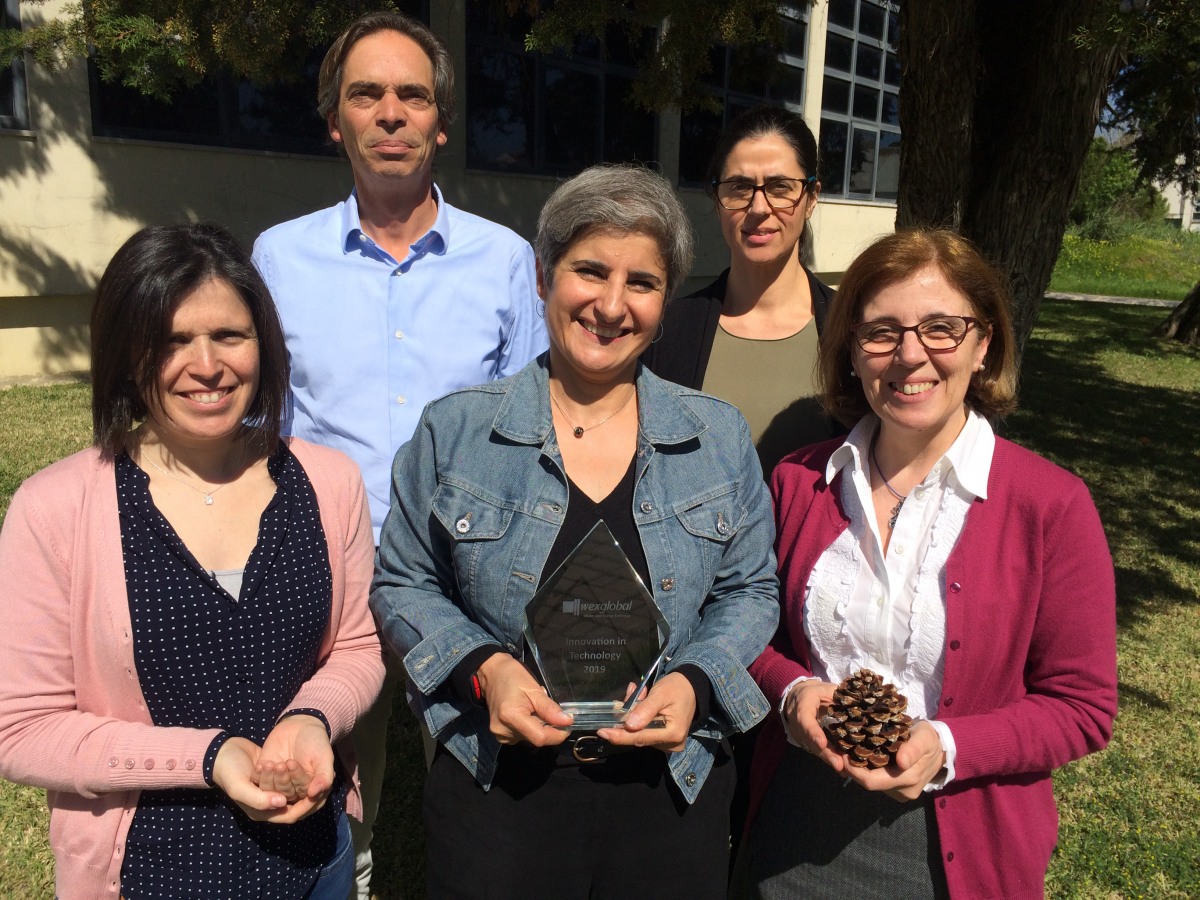 Uma equipa de Ciências ULisboa e do Laboratório Nacional de Engenharia Civil (LNEC) foi distinguida com o Prémio WEX Global 2019 "Inovação em Tecnologia" pela produção sustentável de novos carvões ativados a partir de cascas de pinhão e sua aplicação na remoção de compostos farmacêuticos em estações de tratamento de águas residuais urbanas, no âmbito do projeto LIFE Impetus.
Ana Paula Carvalho, professora do Departamento de Química e Bioquímica e coordenadora do Adsorption and Adsorbent Materials Group do Centro de Química e Bioquímica (CQB) de Ciências ULisboa, Ana Sofia Mestre, investigadora do CQB Ciências ULisboa; Maria João Rosa, Rui Viegas e Elsa Mesquita, investigadores do LNEC, receberam a distinção durante a conferência "WEX Global 2019 - Applying Intelligence to the Circular Economy in Water & Energy", ocorrida entre 4 e 6 de março, em Gaia.
O prémio - atribuído por um painel internacional e intersectorial de especialistas dos sectores da água e energia -, reconhece o notável desenvolvimento, produção e aplicação de produtos, materiais ou tecnologias inovadoras, que permitam fornecer benefícios substanciais às necessidades de água no mundo.
Entre 2016 e 2018, as Estações de Tratamento de Águas Residuais (ETAR) de Beirolas, em Lisboa, e de Faro Noroeste, no Algarve, testaram a utilização de soluções inovadoras, mais ecológicas, na remoção de compostos farmacêuticos das águas usadas que são tratadas nestas infraestruturas.
Com um investimento de cerca de 1,5 milhões de euros, o projeto LIFE Impetus, coordenado pelo LNEC, deverá terminar no final de junho de 2019. Ciências ULisboa é um dos parceiros, além da produção de carvões – neste momento na fase scale up – também é responsável pela caracterização muito detalhada dos materiais.
Scripta manent. O que se escreve, fica, permanece.
Consulte a revista de imprensa
ACI Ciências ULisboa
info.ciencias@ciencias.ulisboa.pt