Na tomada de posse, Ana Simões delineou uma visão para uma nova História das Ciências, repudiando o eurocentrismo e mostrando como as ciências na Europa se foram construindo em diálogo com o resto do mundo
ACI Ciências ULisboa
É a primeira vez que uma cientista portuguesa preside à European Society for the History of Science (ESHS). Ana Simões, professora do Departamento de História e Filosofia das Ciências e cocoordenadora do Centro Interuniversitário de História das Ciências e da Tecnologia (CIUHCT), tomou posse como presidente desta sociedade científica, a 16 de setembro, durante o "8th ESHS Meeting", no Royal Institution, em Londres. O mandato de dois anos termina em 2020.
De acordo com o comunicado de imprensa emitido por Ciências ULisboa esta segunda-feira, a presidential address proferida pela cientista portuguesa intitulou-se "Looking back, stepping forward: reflections on the sciences in Europe" e será publicada em breve na revista Centaurus.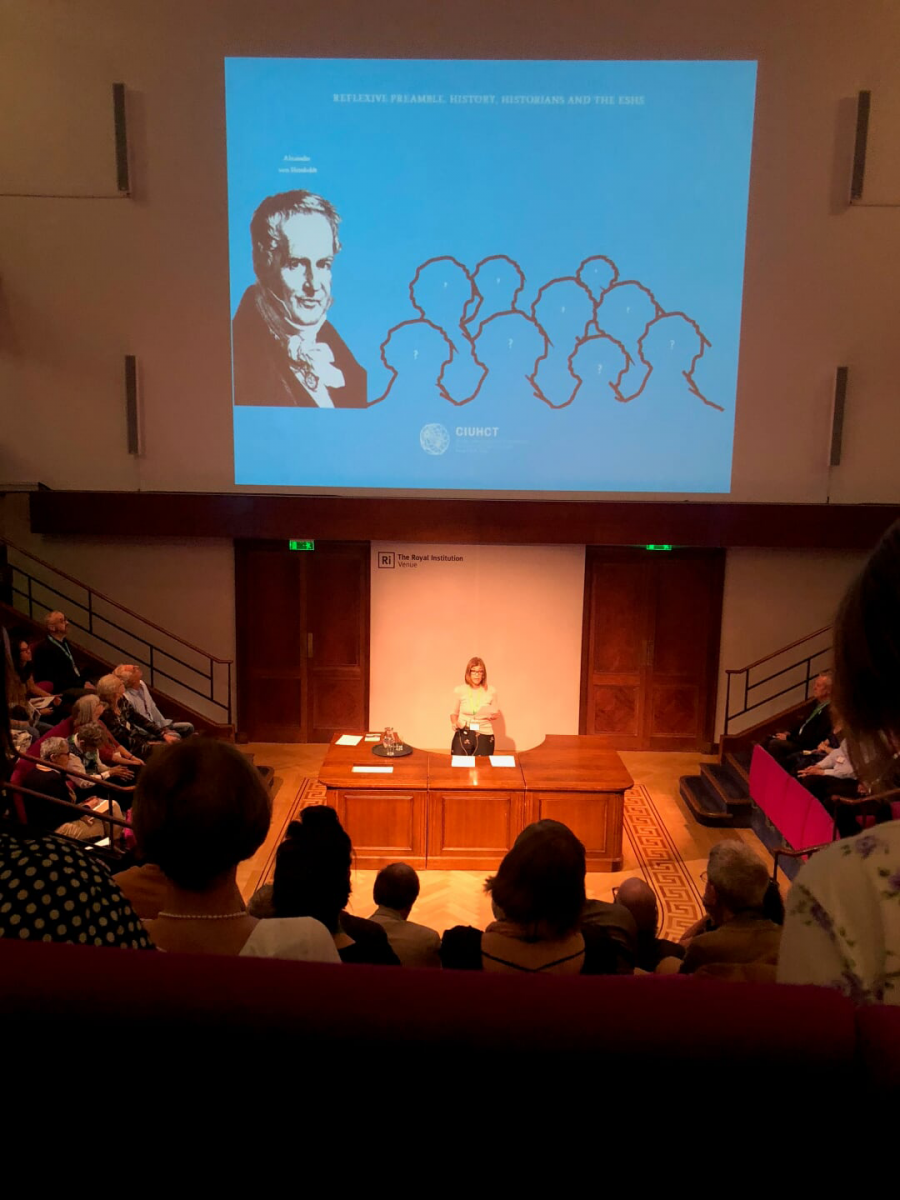 Durante a cerimónia de tomada de posse, Ana Simões delineou uma visão para uma nova História das Ciências, repudiando o eurocentrismo e mostrando como as ciências na Europa se foram construindo em diálogo com o resto do mundo, de uma forma plural e através das contribuições científicas de uma plêiade de comunidades, que ainda permanece na penumbra da História.
Durante o "8th ESHS Meeting", Maria Paula Diogo, coordenadora do CIUHCT, foi eleita para o Scientific Board da ESHS, e a investigadora Ana Carneiro, anterior chief editor da revista HoST, foi convidada a integrar o Advisory Board da revista Centaurus.
A ESHS existe desde 2003 e integra 650 membros de 35 países, a maioria da Europa, mas também da América do Norte e do Sul, da Ásia, de África e da Oceânia.
"Ser presidente da ESHS é uma enorme honra e responsabilidade. Por um lado, revela que a História das Ciências feita em Portugal passou a integrar o mapa internacional da História das Ciências. Por outro, traz consigo a responsabilidade acrescida de pugnar por tornar a História das Ciências feita no espaço europeu cada vez mais geograficamente diversa e metodologicamente plural."
Ana Simões
ACI Ciências ULisboa
info.ciencias@ciencias.ulisboa.pt