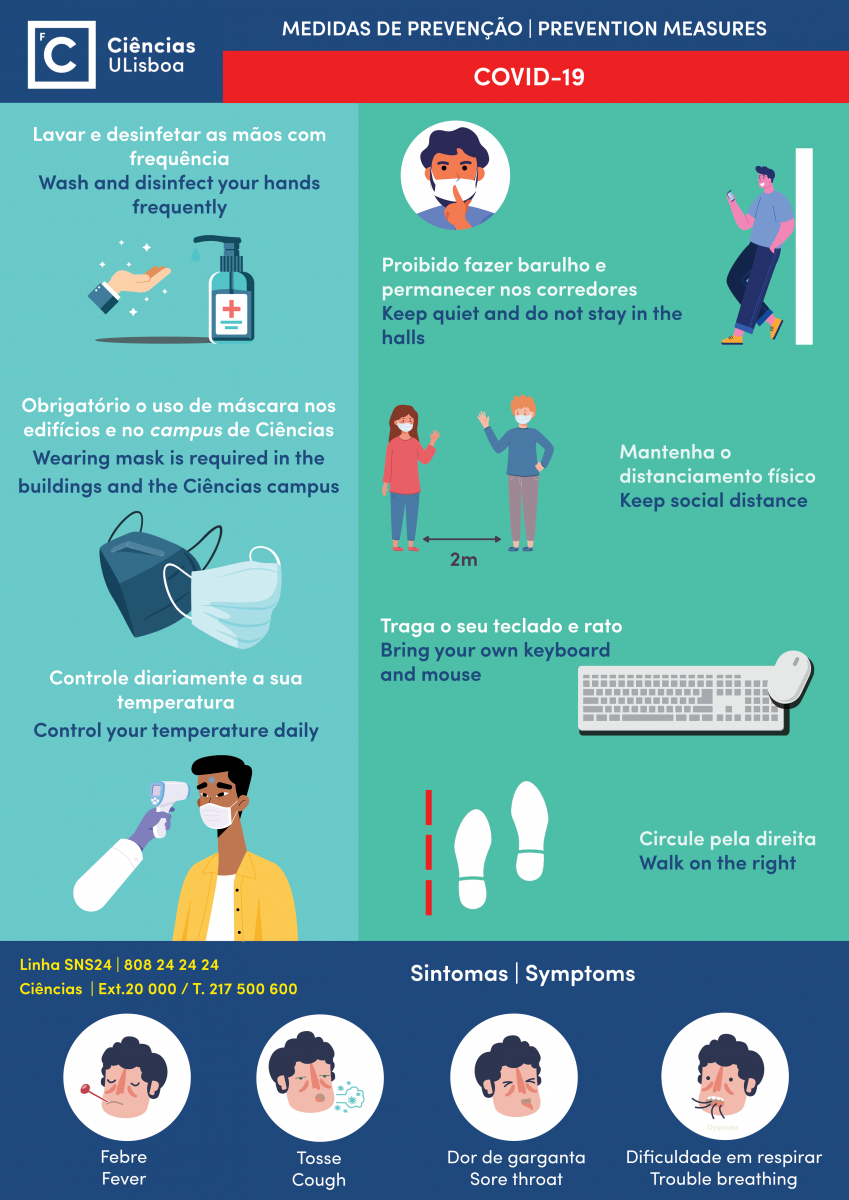 Coronavirus - General information
To keep yourself informed and to collaborate in the transmission of the correct information to your contacts, regularly consult the DGS (Direção-Geral da Saúde) page here.
Information can also be found on the websites of the World Health Organisation (WHO) and the European Centre for Disease Prevention and Control (ECDC).
Coronaviruses are a family of viruses known to cause disease in humans. The infection can be similar to a common flu or present itself as a more serious illness, such as pneumonia. The new coronavirus, called 2019-nCoV, was first identified in January 2020 in China, in Wuhan City. This new agent had never been previously identified in humans and caused an outbreak in the city of Wuhan. Infected people may show signs and symptoms of acute respiratory infection such as fever, cough and difficulty in breathing. There is no vaccine yet and treatment is directed at the signs and symptoms presented.
In case of symptoms suggestive of respiratory disease, before going to a health service, you should call 808 24 24 24 (SNS24), following the guidelines that may be indicated.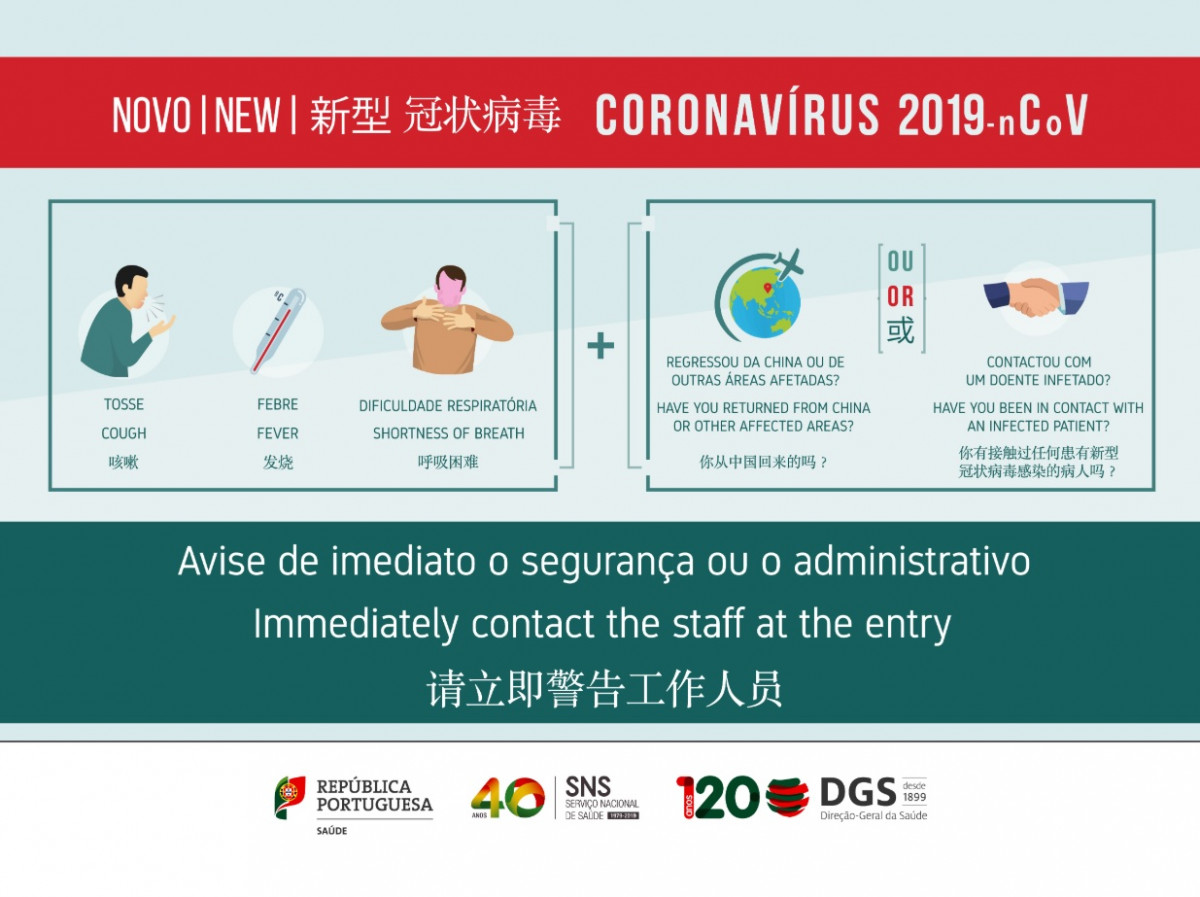 Suspected cases (click to zoom)



Living in home confinement
Limiting freedom of movement and social contacts are important measures to contain the spread of the new coronavirus. But these changes to our daily lives bring important challenges...
(click images to enlarge)
Living in home confinement

| | | |
| --- | --- | --- |
| | | |
| | | |
| | | |
| | | |