Location and Menus
FCUL has a diverse offer of canteens and bars throughout campus:
Bar (ATFCUL) - Building C2, level 1
Bar and Esplanade - Building C5, level 2
Bar (Students Association) - Building C7, level 2
Bar and Cafeteria (ATFCUL) - Building C7, level 2
Convenience Store - Building C7, level 1
Bar (ATFCUL) - Building C8, level 2
Menus available online:
SASULisboa App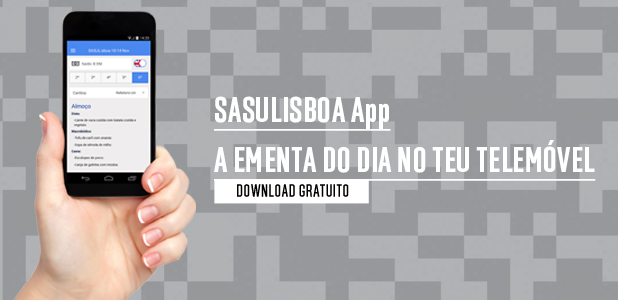 Would you like to know what will be today's menu in one of SASULisboa Refectories? And would you like to know the balance of your card meal?
Through the mobile application SASULisboa App, you have access to this information anytime and anywhere. This application, developed by FCUL, allows SASULisboa refectories users to consult weekly menus and the balance of their meal cards, using university access credentials (campus @ULisboa).
You can download free the SASULisboa App using Android devices, at Google Play, and also using IOS devices, at App Store.