Photo by Dan Dimmock on Unsplash
Evolução COVID-19 em Portugal: dados por ARS/Concelho

Dashboard desenvolvido pela Esri Portugal, o qual permite aceder aos dados sobre a propagação do vírus por Administração Regional de Saúde e por Concelho (dados enriquecidos com informação demográfica).
Todos estes dados estão igualmente disponíveis no ArcGIS Online para que possam ser incorporados em produtos de informação (acesso no Hub de partilha de informação da Esri Portugal).
Folding@home procura contribuir para o melhor conhecimento da COVID-19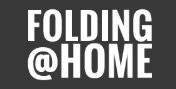 Possibilidade de utilização dos nossos computadores pessoais para contribuir para um melhor conhecimento das características do SARS-CoV-2.
Mais informações em https://foldingathome.org/category/covid-19/.
Editoras Marka e Taylor & Francis juntas na resposta à COVID-19

A Marka e a Taylor & Francis juntas no apoio à Universidade de Lisboa, durante o encerramento da biblioteca devido ao Plano de Contingência de resposta ao coronavírus. Acesso aberto a mais de 120.000 ebooks para suporte ao ensino não presencial até ao dia 20 de abril de 2020.
Informação disponível em http://ulisboa-taylor.marka.pt/.
Acesso livre a artigos e a outros recursos relacionados com a COVID-19
Royal Society of Chemistry: Knowledge for chemistry's fight against COVID-19

The chemical science community is playing an important role in the global response to COVID-19 - from the science of healthcare for those with the virus, to the work that keeps us warm, clean and informed as we stay physically distanced.
We are celebrating the chemists across the world who are making a difference and offering support in a number of ways, including through free-to-access article collections.
Free-to-access COVID-19 research:
All Royal Society of Chemistry-published research papers related to COVID-19 are available to read now as part of this free-to-access collection;
There is also a growing list of freely available research on STM's dedicated page.
Free-to-access Chemistry World stories:
All stories related to the coronavirus pandemic are free to access on the Chemistry World website.