Check the top buttons for News and Events related to Sustainability, available on our website.
Highlights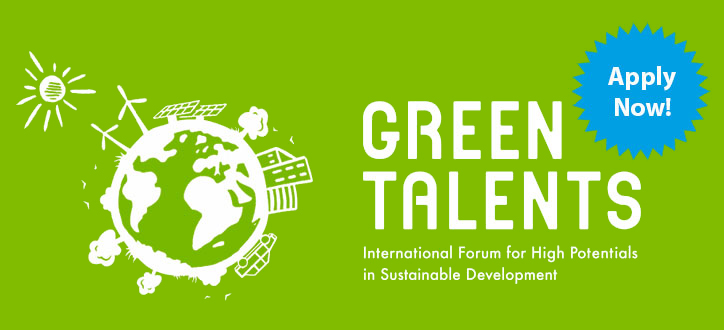 Green Talents – International Forum for High Potentials in Sustainable Development invites you to apply for this year's programme. Share your innovative ideas and lay the foundation for long-lasting collaborations with German research institutions and international researchers. Make your contributions count!
For more information, including a competition flyer and trailer, please visit https://www.greentalents.de/.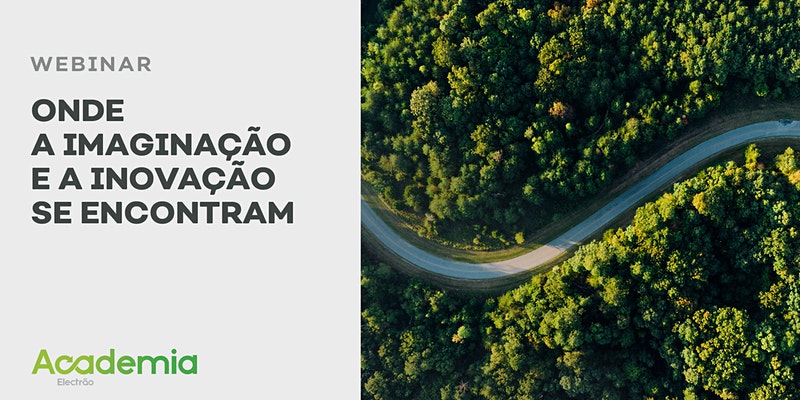 As part of the competition promoved by Academia Electrão, the webinar Academia Electrão - Where imagination and innovation meet, will take place on April 16 at 11am, whit the presence of winning projects from the first edition (Zouri & Lix'arte) and Professor Dr. Graça MArtinho, a professor at FCT Nova and a member of the jury for the aforementioned competition.
The event is free, but with mandatory registration through: https://www.eventbrite.pt/e/bilhetes-academia-electrao-onde-a-imaginacao-e-a-inovacao-se-encontram-150057593301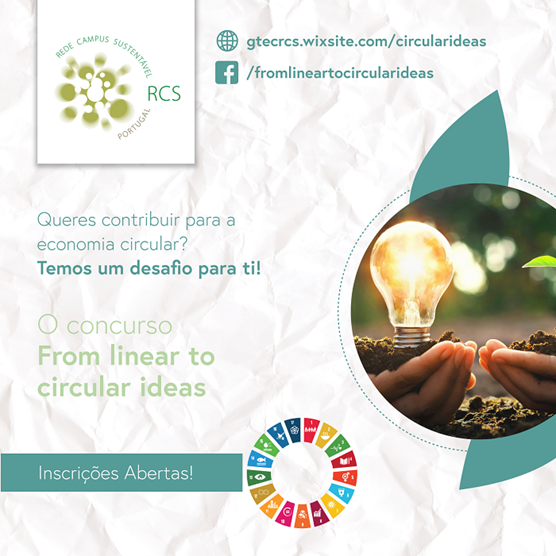 The Circular Economy Sustainable Campus Network Working Group is pleased to present and invite you to participate in the "From Circular to Linear Ideas" contest.
This competition aims to bring innovative approaches to the circular economy in Portugal and aims to promote, disseminate and creatively identify ideas related to the theme.
The aim of this contest is to create a network of collaborative activities between the academic community, the business community and society in general, with strategic partner entities such as: Smart Waste Portugal, Associação Natureza Portugal, Intraplás, Entogreen, Soja de Portugal and Delta Cafés.
To participate in the contest, just join a team and send an idea! All teams will receive a certificate of participation in the contest. The prizes are:
1st place - 2000 €
2nd Place - 750 €
3rd Place - Basket of pet food products from the Sorgal Pet Food brand and 1 Delta Q Machine + Coffee Capsules
The contest will also facilitate 2 paid internships at partner entities, Intraplás and Entogreen, the latter also offering € 250 to the team that submits the best idea, which is part of the company's value chain.
For more information: https://gtecrchttps://gtecrcs.wixsite.com/circularideass.wixsite.com/circularideas and follow our Facebook page: https://www.facebook.com/fromlineartocircularideas.

The Electron Academy rewards innovative projects in the area of waste management of electrical equipment, batteries and accumulators and used packaging. The five categories of competition allow candidates to present very different projects: from engineering to technology, design/image and art.
The winning projects will have access to a global prize of​ 20.000€.
Applications until 14 May 2021.

Other events in the field of Sustainability
SOCLIMPACT (www.soclimpact.org) is a research and innovation project from Horizon 2020 that aims to model and assess the impacts of climate change and the ways of adapting to climate changes, for case studies covering 11 islands and European archipelagos. Ciências ULisboa, through FC.ID, was the Insular Focal Point for the Autonomous Region of the Azores and coordinated the work package for creating the Adaptation to Climate Change paths.​