Highlights

Ideas for Sustainability Competition (more info)
Winners Announcement.

International events in the field of Sustainability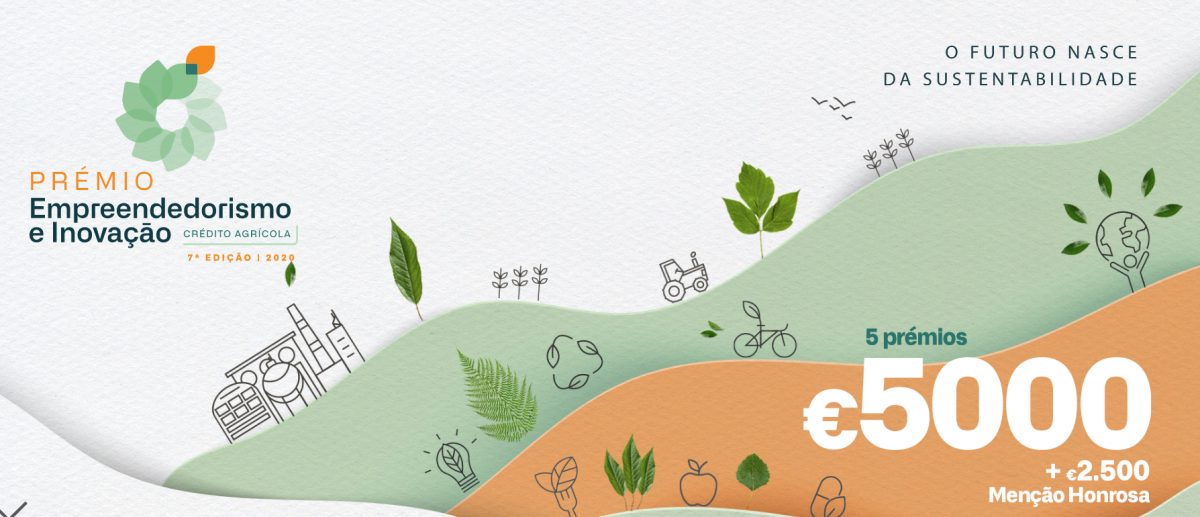 Entrepreneurship and Innovation Award (more info)
The Entrepreneurship and Innovation Award returns for the 7th consecutive year, to reward the most innovative projects.
There are 3 categories open to competition, aligned with the priorities of the European Green Deal of the European Commission:
Sustainability in Production and Transformation, to reward projects that enable more sustainable agricultural, agri-food and forestry production;
Circular Economy and Bioeconomy, to highlight projects that promote an optimization of biological resources;
Food, Nutrition and Health, dedicated to projects that enable safe, nutritious and high quality food.
Applications until 11 September 2020.​
​
Living Lab for Sustainability
The Faculty of Sciences of the University of Lisbon (Ciências ULisboa) Living Lab for Sustainability aims to give coherence and visibility to a diverse set of activities already going on, and to enhance the involvement of the school´s community, and the surrounding reality, in the challenge of sustainable development in all its dimensions - social, environmental and economic. The main goal is to promote an inspiring set of good practices and an ecosystem of innovation for sustainability on the school campus, hosting, monitoring and experimentation projects in all aspects of sustainability.
INNOVATION ACTIVITIES
Development and testing of instrumentation for monitoring energy consumption and indoor air quality;
Expansion of the ecological coverage test area;
Study of natural ventilation solutions;
Proof of concept of a wind turbine for urban environment;
Promotion of biodiversity on campus and its surrounding area.
CITIZENSHIP PROMOTION ACTIVITIES
Behavioural campaign (health and water/energy saving);
Creation/Strengthening of the educational offer in the area of sustainability;
Green Laboratories Initiative.
COMMUNICATION AND TECHNOLOGY TRANSFER ACTIVITIES
Creation of the sustainability portal;
Production of didactic materials, in the field of sustainability, for dissemination;
Organisation of lectures, debates and other events.
For any question about sustainability at Ciências ULisboa, please contact sustentabilidade@ciencias.ulisboa.pt.